GPS Trail Map Features at a Glance
GPS Screen Samples on other page
All of the counties in Michigan are covered. All of the Snowmobile Trail System is included. Gas stations on or near the trail system. Public land ownership information. Plenty more!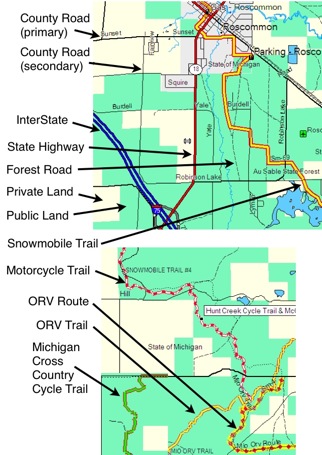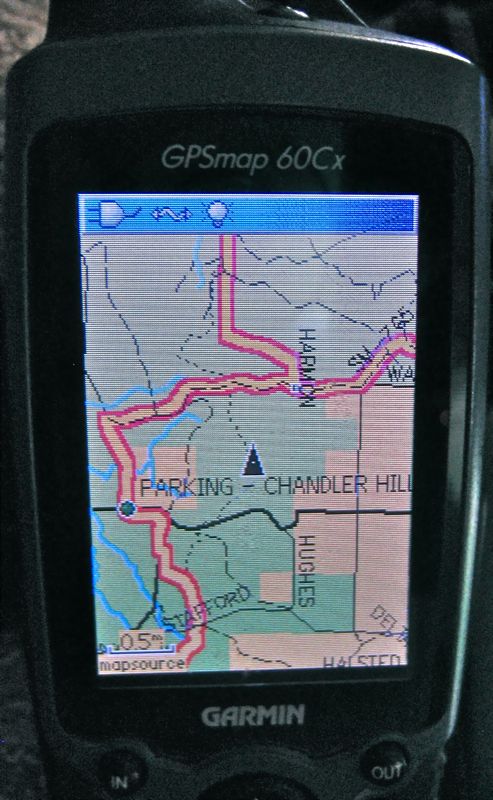 Map Features and as seen on a Garmin GPS (note the Snowmobile + ORV map is show)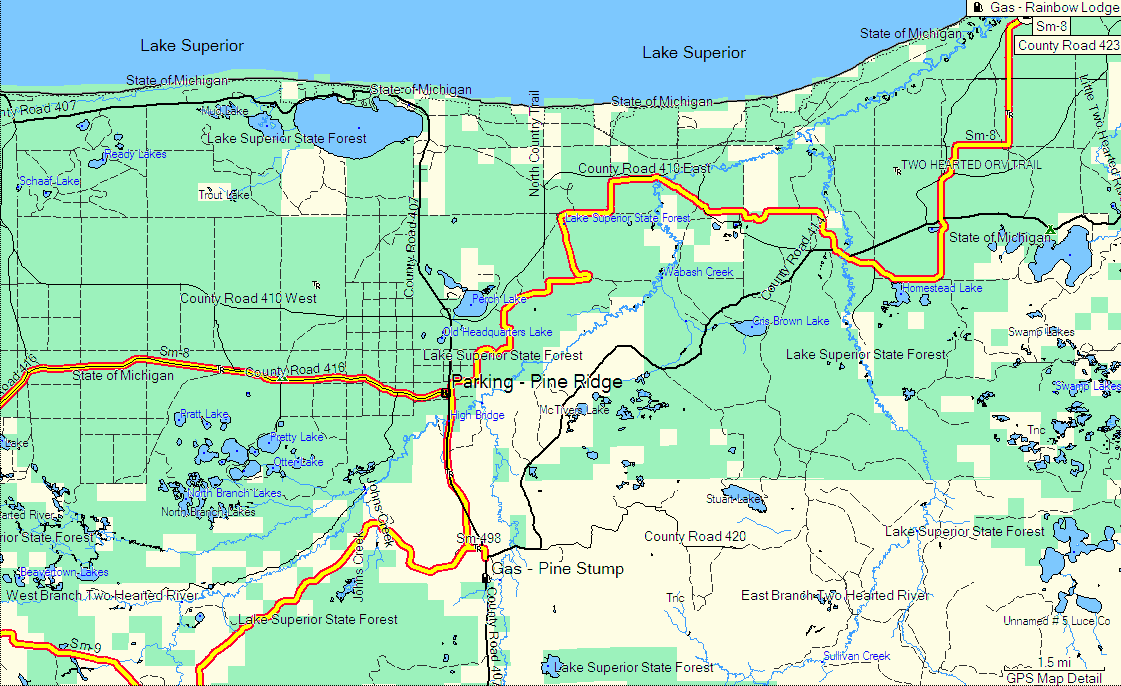 As seen in MapSource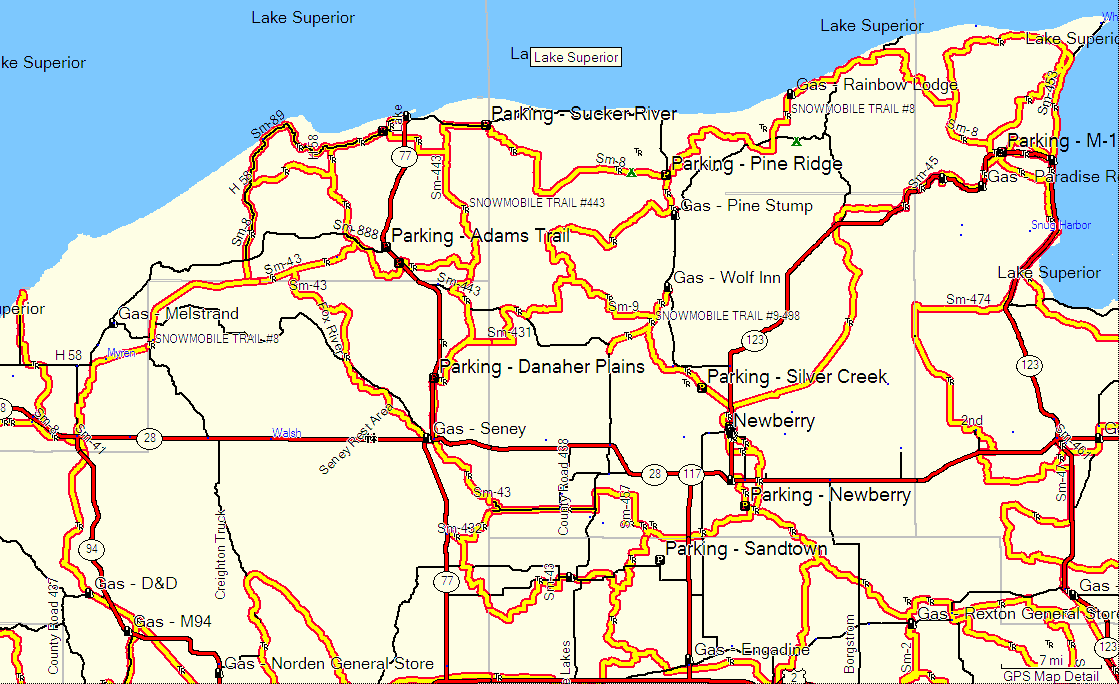 Zoomed out above the detail level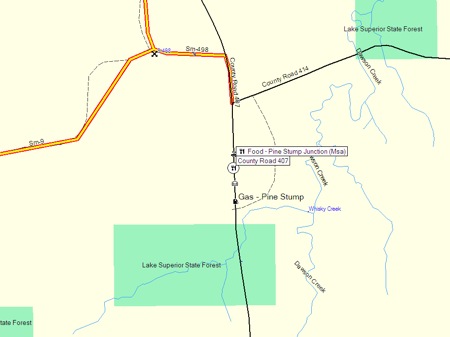 Zoomed in for finest detail info
Questions? Please email us with your questions/suggestions.