Snowmobile + ORV Trail Map Sample Areas
Several sample areas of our map, to show the rural detail coverage the map provides.
Near Rainbow Lodge (north of Newberry)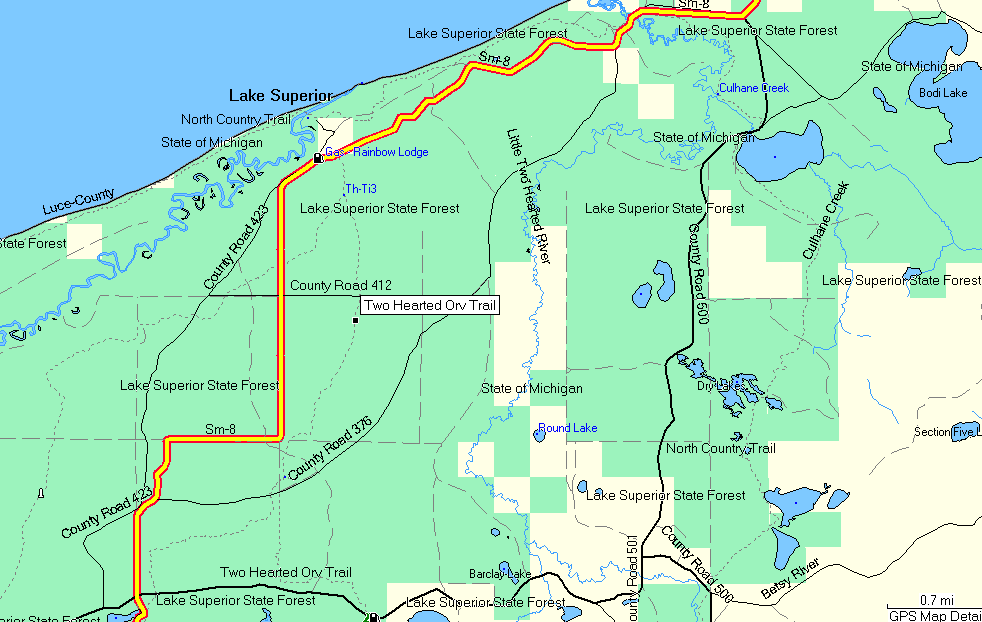 Near Deer Park (north of Newberry)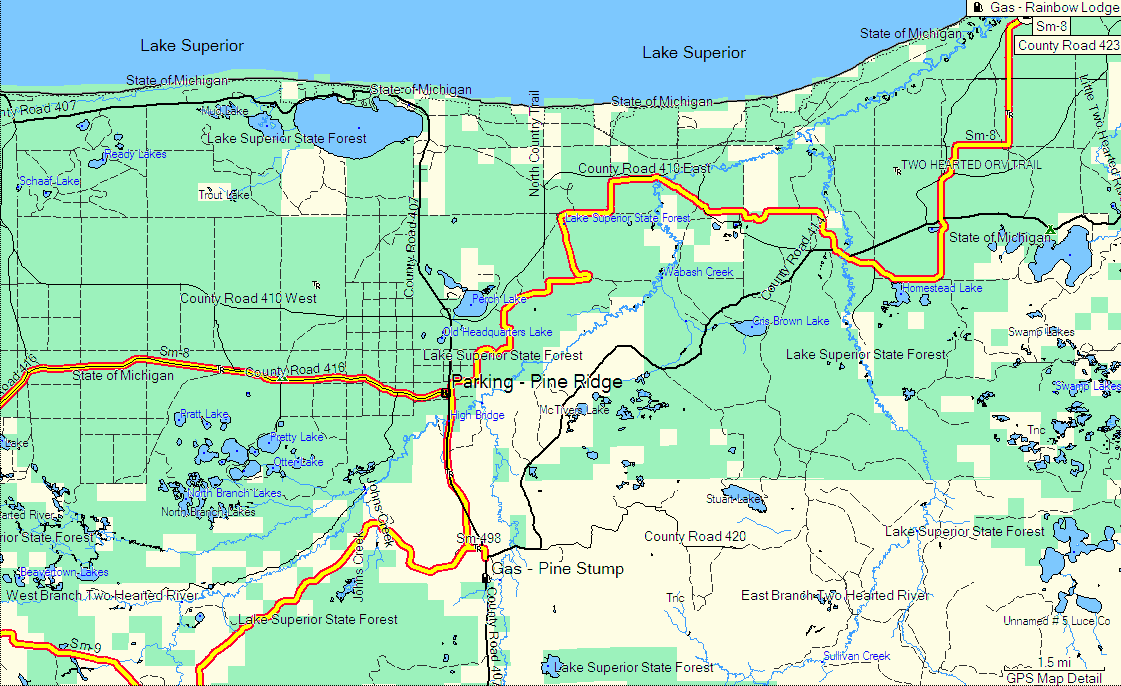 Near Geels (north of West Branch)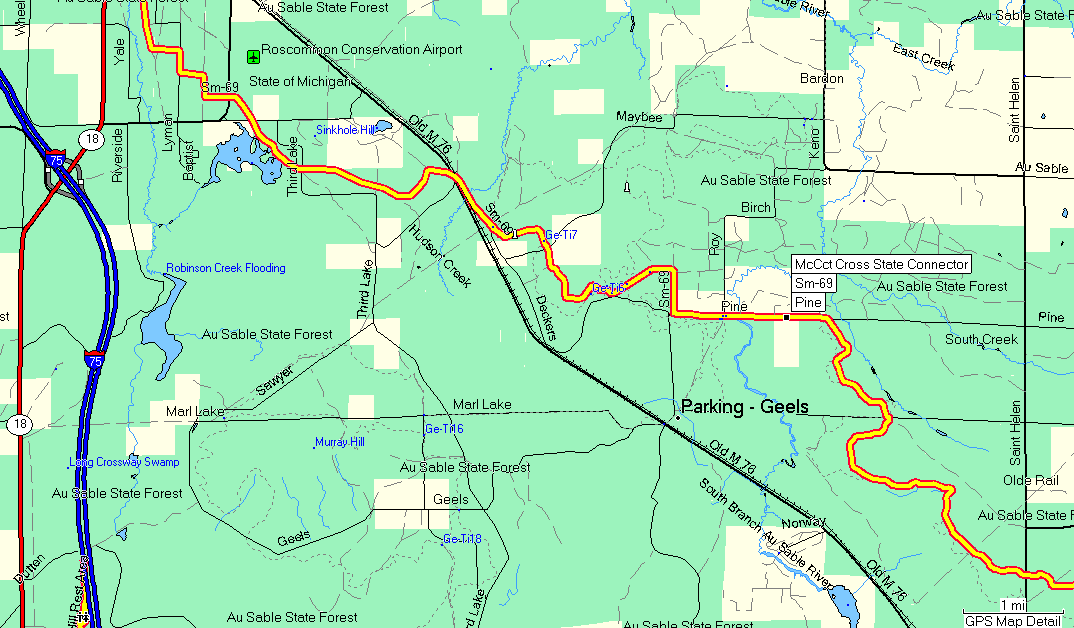 Near Big Star Lake (Southwest of Baldwin)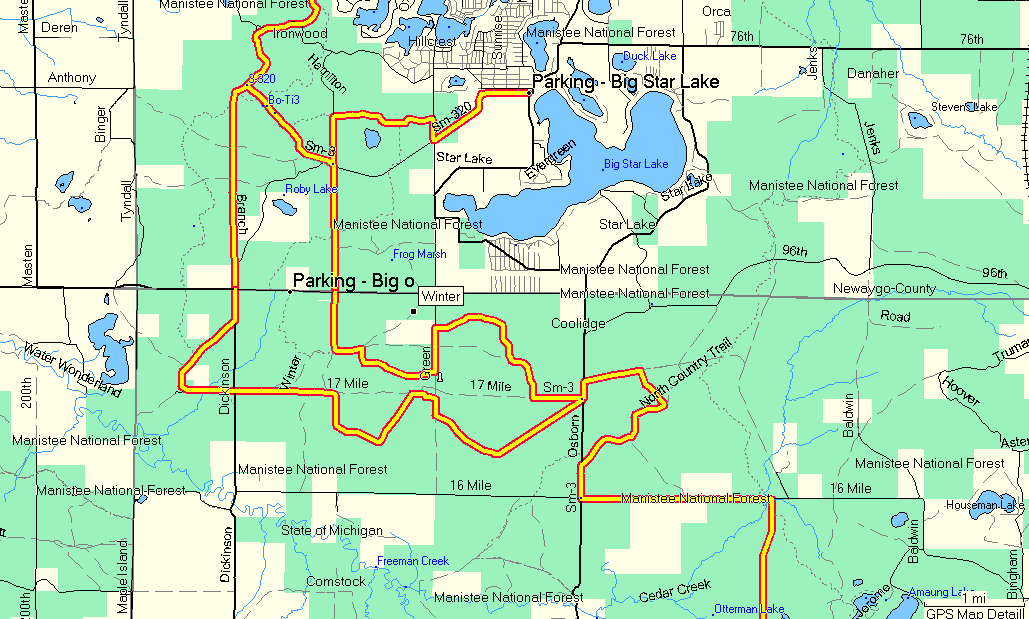 Twin Lakes Area (Western UP)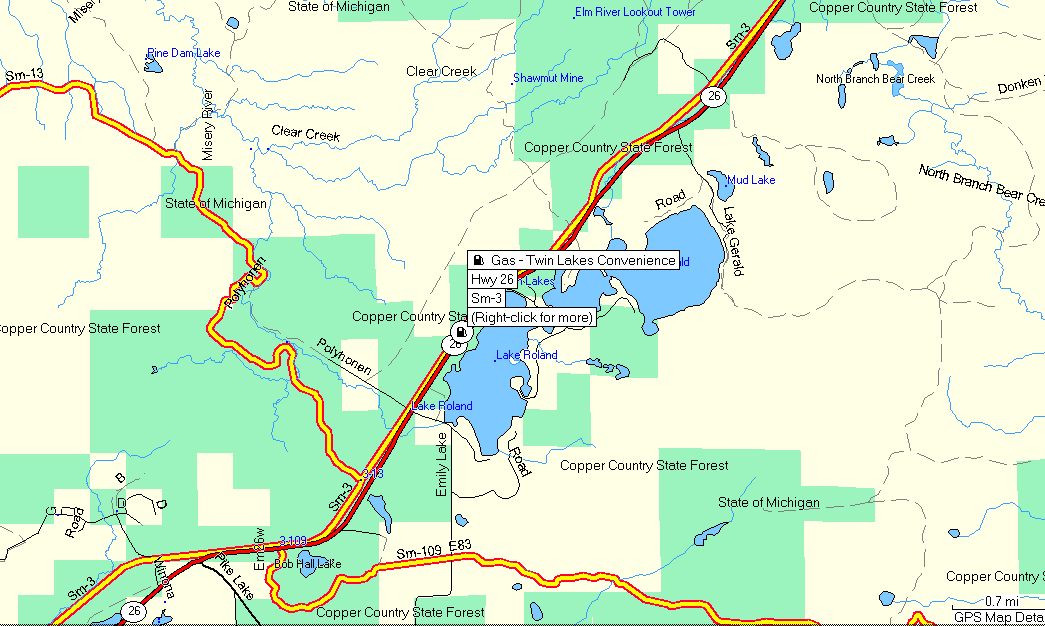 The following image is the same area as the upper most image, near Rainbow Lodge, but is the ORV + Snowmobile instead of Snowmobile + ORV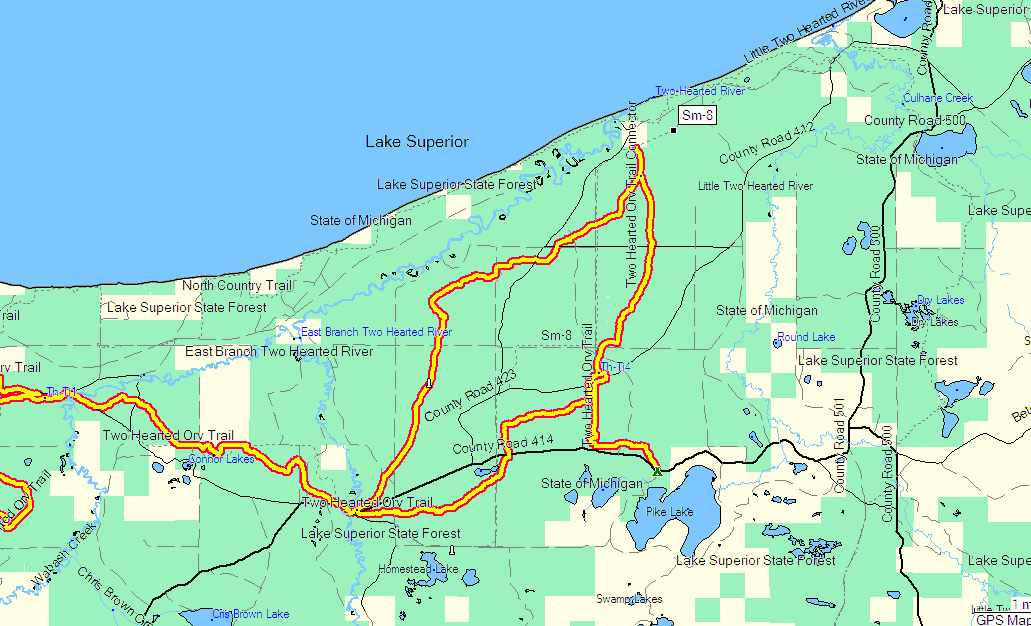 Questions? Please email us with your questions/suggestions.